Sidewalk Cleaning For Beautifully Clean Walkways In Mooresville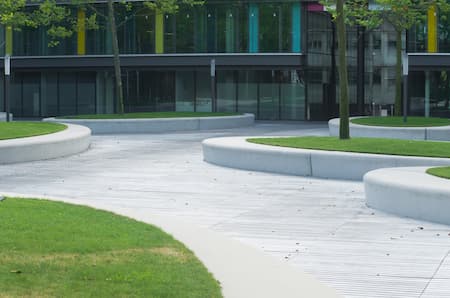 Are you ready to get your sidewalks back to their pristine condition in Mooresville? Then the sidewalk cleaning experts at Green Side Pro Wash, LLC are who you should call!
Whenever you need pressure washing in Mooresville, Green Side Pro Wash, LLC is ready to serve. We're passionate about exterior cleaning, and we're even more passionate about helping our neighbors. As the most trusted pressure washing company in this community, we're committed to bringing each of our customers the five-star clean they deserve with all of our professional services. When you deal with our pressure washing specialists, you'll get top-notch customer service through every step of the process and a dedicated cleaning service that will treat your property with the care and respect you're entitled to.
Precision Sidewalk Cleaning You Can Depend On
There aren't too many surfaces more prone to getting dirty than sidewalks, and it's all too easy to forget about their condition when you have other matters to attend to. For Mooresville residents, Green Side Pro Wash, LLC has a sidewalk cleaning service that will do all the dirty work of brightening up your sidewalks for you. Using our cutting-edge surface cleaning technology, we can penetrate and dislodge any stubborn substance or stain that's attached to your sidewalks to achieve an immaculate clean. Some of the benefits you can expect when you hire our sidewalk cleaning service include:
Safety: Our sidewalk cleaning treatment makes your sidewalks safer to use. We'll eliminate any slipping hazards on the surface to help prevent future injuries.

Curb Appeal: Clean, shining sidewalks never cease to please the eye! Sidewalk cleaning enhances the curb appeal of your entire property.

Maintenance: Keeping your sidewalks free of harmful contaminants will prevent damages. Besides the spots and eyesores, we'll wash away corrosive substances that can break down your sidewalk material over time.

Good Health: There are many illness-causing germs, allergens, and viruses that can collect on sidewalks. Our sidewalk cleaning service will disinfect your surface and promote a healthy living environment.
Sidewalk cleaning will save you time, money, and stress in the long run. If you're in Mooresville, give your sidewalks the five-star treatment with professional sidewalk cleaning by Green Side Pro Wash, LLC!
Walkway Washing
You can rely on our pressure washing team for sidewalk cleaning as well as walkway washing! Wherever your walking paths are on your property, we're the team that can clean them the best. Our pros wash paver stones, bricks, concrete, and many other walkway materials.
Your Source For Pressure Washing And Soft Washing Services
At Green Side Pro Wash, LLC, we do much more than sidewalk cleaning! Give our pros a call for any of your exterior cleaning needs. We have many excellent services to choose from, including:
Driveway Washing

Pool Deck Cleaning

Roof Cleaning

House Washing

And More!
LATEST NEWS & ARTICLES
The Significance of Prompt and Professional Graffiti Removal

Graffiti can be found in various public spaces, from buildings and fences to sidewalks and bridges. While some graffiti may be considered art, unauthorized and unsightly graffiti can have a negative impact on the appearance and perception of a property and its surrounding community. In this […]

What is the Best Month to Pressure Wash a House?

Pressure washing and soft washing a house is best done after any major seasonal change. There is no "ideal" month to soft wash your house, but there are definitely months that it is recommended! That being said, what is the best month to pressure wash a […]
.
CALL TODAY FOR QUALITY SOFT WASHING & PRESSURE WASHING IN MOORESVILLE AND THE SURROUNDING AREAS!