MOORESVILLE EXPERTS PROVIDING OUTSTANDING SOLAR PANEL CLEANING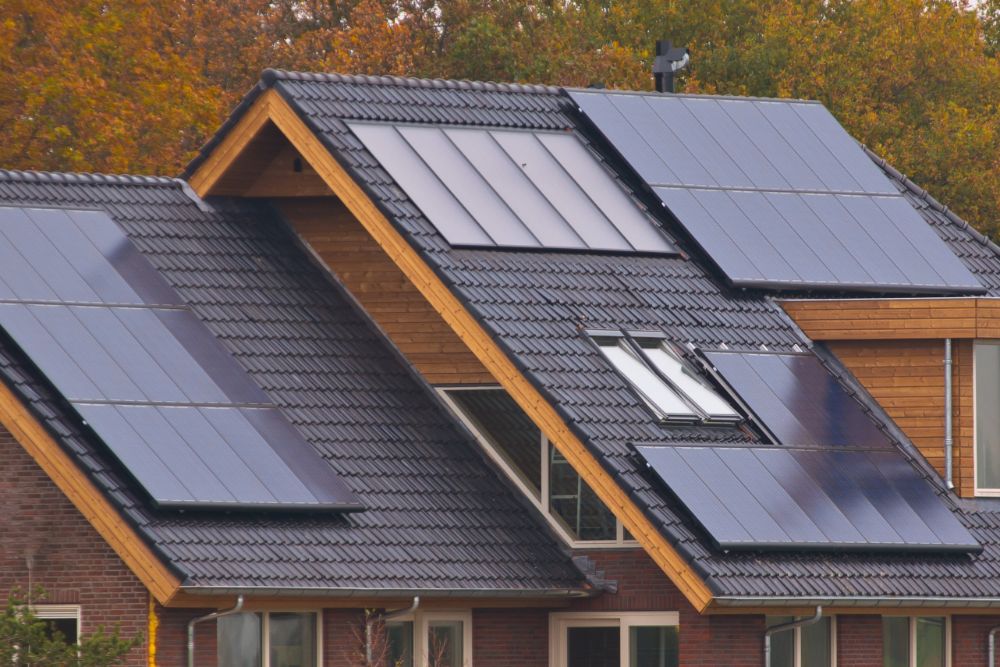 Green Side Pro Wash, LLC has experienced quite an uptick in requests for professional solar panel cleaning in Mooresville recently, and that's because more homeowners are making the transition to greener and cleaner power. We're honored to be able to help property owners who need pressure washing for every facet of their property, including photovoltaic cells because the job is vital for the performance of your panels but has to be done carefully yet thoroughly. It would be pointless to invest the time and money into converting your home to include solar panels and then have them underperforming due to excessive dirt, debris, and surface film. However, cleaning is something that must be handled with care and precision. You can trust our team for outstanding solar panel cleaning services. We'll ensure you get the care you deserve to keep your home in tip-top shape, including your solar collectors and your green alternate power source.
Providing Essential Cleaning For Delicate Photovoltaic Cells
Someone who doesn't work in pressure washing wouldn't know there are different ways to clean your home. Unfortunately, some power washing companies don't seem to know this either and tend to stick to a one-size-cleans-all approach to exterior surface cleaning. Our company is dedicated to excellence which means we use a gentler but just as effective cleaning method for fragile materials and jobs like roof cleaning. Our goal is to provide you with solar panel cleaning without putting your panels at risk of damage.
Our experts can effectively and efficiently remove:
Dirt
Pollen
Smog Residue
Bird Droppings
Dust
If it stands between your panels and peak performance, we'll do our part to wash it away.
Getting The Professional Solar Panel Cleaning You Deserve
The only name you need to know for exterior cleaning is Green Side Pro Wash, LLC. Our menu of services ranges from sidewalks to solar panels and everything in between. Avoid damage from inferior companies or by attempting DIY power washing. We promise to deliver on our promise of exceptional cleaning and superior customer care. For fast and friendly solar panel cleaning, call the pressure washing pros who care about taking care of your Mooresville home.
LATEST NEWS & ARTICLES
The Significance of Prompt and Professional Graffiti Removal

Graffiti can be found in various public spaces, from buildings and fences to sidewalks and bridges. While some graffiti may be considered art, unauthorized and unsightly graffiti can have a negative impact on the appearance and perception of a property and its surrounding community. In this […]

What is the Best Month to Pressure Wash a House?

Pressure washing and soft washing a house is best done after any major seasonal change. There is no "ideal" month to soft wash your house, but there are definitely months that it is recommended! That being said, what is the best month to pressure wash a […]
.
CALL TODAY FOR QUALITY SOFT WASHING & PRESSURE WASHING IN MOORESVILLE AND THE SURROUNDING AREAS!