We Offer Gutter Cleaning & Brightening To Properly Care For All Of Your Mooresville Home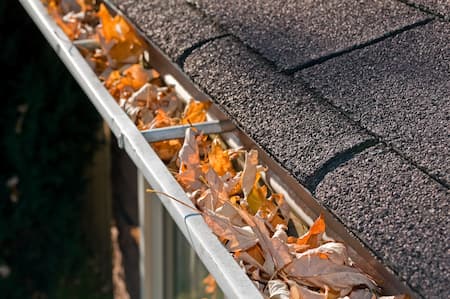 For your gutters to function at their optimum capacity, they need to be cleaned by the pros at Green Side Pro Wash, LLC! Let our gutter cleaning team wash out your Mooresville gutters, and you'll be amazed at the difference our service can make.
Green Side Pro Wash, LLC is your trusted source for Mooresville pressure washing services and exterior cleaning. We believe that what we do outshines all of our competitors because we're dedicated to giving our customers high-quality results each and every time. When you're in need of a pressure washing company, you don't want to waste your time and money dealing with novices who will cut corners and leave your surfaces half-finished. At Green Side Pro Wash, LLC, every project is treated with the same care and attention as if it were our own.
Green Side Pro Wash, LLC Will Rescue Your Gutters
Gutters are your home's rainwater dispersal system, and their importance in protecting your property from flood damage can't be understated. The problem with gutters, of course, is that they tend to get clogged quickly with all kinds of debris. If your gutters have clogged up, consider hiring the gutter cleaning pros at Green Side Pro Wash, LLC because:
We do all the dirty work, so you don't have to. Our gutter cleaning pros will take care of all the gunk in your gutters so that you can forget about the ladder, gloves, and debris removal.

You'll help protect your sidings from damages. Gutter cleaning prevents your gutters from spilling water over your sidings and allowing algae, mildew, and moss to form.

Gutter cleaning keeps the pest population down. Vermin and insects won't find a safe space to nest in once your gutters are clear and flowing.

We wash out your downspouts as well as your gutters. DIY gutter cleaning almost always misses the downspouts, but not our professional service!

Professional gutter cleaning saves your crawl spaces and shingles from water damage. Clean gutters will guide water into a safe drainage area so you can avoid costly repair costs to your home.
Save yourself the pain and mess of dealing with your gutters. If you're in Mooresville, call the pros at Green Side Pro Wash, LLC for professional gutter cleaning!
Gutter Brightening
Another excellent reason to hire Green Side Pro Wash, LLC for gutter cleaning is that not only can we clear all the muck out of your gutters, but we can make them look new as well! We use the soft washing method of pressure washing to brighten up the sides of your gutters. Softwashing is perfect for removing thick layers of grime and biomatter such as algae, moss, mold, and mildew. With our gutter washing and brightening treatment, your gutters will complement your home beautifully and raise your property's visual appeal.
Call Us For All Your Residential Pressure Washing Needs
Besides gutter cleaning, we have many more professional pressure washing services to offer. Give us a call for a free estimate on such outstanding services like:
House Washing

Sidewalk Cleaning

Deck Washing

Shutter Brightening

Fence Washing
Recent Gutter Cleaning and Brightening Projects
LATEST NEWS & ARTICLES
The Significance of Prompt and Professional Graffiti Removal

Graffiti can be found in various public spaces, from buildings and fences to sidewalks and bridges. While some graffiti may be considered art, unauthorized and unsightly graffiti can have a negative impact on the appearance and perception of a property and its surrounding community. In this […]

What is the Best Month to Pressure Wash a House?

Pressure washing and soft washing a house is best done after any major seasonal change. There is no "ideal" month to soft wash your house, but there are definitely months that it is recommended! That being said, what is the best month to pressure wash a […]
.
CALL TODAY FOR QUALITY SOFT WASHING & PRESSURE WASHING IN MOORESVILLE AND THE SURROUNDING AREAS!