Experienced Fence Washing Pros Serving Mooresville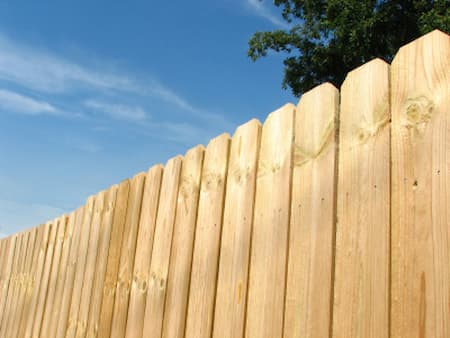 If your fence has seen better days, it's probably not time to replace them-- it's time to revitalize them with professional fence washing by Green Side Pro Wash, LLC! We're the pressure washing company Mooresville trusts the most when they need reliable exterior cleaning services to give them the top-notch results they deserve!
At Green Side Pro Wash, LLC, we understand the sacrifice and investment you've made to keep a beautiful home. As a family-run business and as proud members of this community, we pride ourselves on delivering only the best professional pressure washing for Mooresville. We don't believe in cutting corners or calling it quits, so rest assure that when you hire us, you're going to get a commitment that your surfaces will look better than ever after we've cleaned them!
Fences provide us with privacy, security, and protection, and they're part of the reason all homeowners consider their homes their own personal oasis. Unfortunately, fences are neglected all too often. Instead of replacing it or giving up on it entirely when your fence gets filthy, consider these reasons for calling the fence washing pros at Green Side Pro Wash, LLC.
Fence Cleaning
Our fence washing will clean your fence free of unsightly and harmful contaminants. We use the soft washing method of pressure washing to remove materials such as algae, mold, mildew, and grime off your fence's surfaces without causing any splintering or damages. Fence washing by our pros will make your fence look brand new again.
Protect The Integrity Of Your Fence
Fence washing will remove pollutants that slowly break down and corrode your fence materials. If you have a fence made of treated wood, algae, mold, and mildew can trap moisture and breakthrough weather sealant over time, causing decay. Corrosion can threaten any type of fence, so it's always best to eliminate corrosive elements before they can do any damage.
Wash Your Fence Before Painting Or Staining
If you're looking to paint your fence or stain it, then fence washing is the perfect way to prepare it! Our fence washing service removes large and small particles, allowing paint or stain to bond better with the surface material below.
Fence Washing Promotes Good Health And Safety
Fence washing isn't just ideal for getting rid of eyesores, but it's also helpful for disinfection and sanitation. All types of illness-causing particles and contaminants can take safe harbor on your fence, but a professional cleaning will safely remove them. Fence washing also prevents splintering and chipping, so it's excellent for avoiding splintering wood and injuries.
When you want a clean, safe fence that looks spectacular and will last you for years, Green Side Pro Wash, LLC is here to help! Call our fence washing pros in Mooresville today, and let us revitalize and beautify your fence!
Don't forget that our expert pressure washers do much more than fence washing. We also specialize in many other services such as deck washing, house washing, and more! Call us today for a free estimate on any of our services!
LATEST NEWS & ARTICLES
The Significance of Prompt and Professional Graffiti Removal

Graffiti can be found in various public spaces, from buildings and fences to sidewalks and bridges. While some graffiti may be considered art, unauthorized and unsightly graffiti can have a negative impact on the appearance and perception of a property and its surrounding community. In this […]

What is the Best Month to Pressure Wash a House?

Pressure washing and soft washing a house is best done after any major seasonal change. There is no "ideal" month to soft wash your house, but there are definitely months that it is recommended! That being said, what is the best month to pressure wash a […]
.
CALL TODAY FOR QUALITY SOFT WASHING & PRESSURE WASHING IN MOORESVILLE AND THE SURROUNDING AREAS!