House Soft Wash and Driveway Cleaning in Concord, NC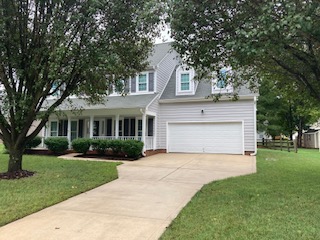 This house had lots of dirt and organic growth on not only on the siding, gutters and trim but also on the driveway which had not been cleaned in 17 years according to the home owner. We soft washed the house, brightened the gutters and cleaned the driveway, patio and sidewalks by pre and post treating with our bio degradable solution and washing using a 20" surface cleaner. The home and concrete turned out great and the homeowners were so happy that they recommended our team of pressure washing professionals to their friends.
Client Review: My house looks absolutely stunning. Not to mention my driveway. Bill was absolutely accommodating and respectful. He went over everything and was very thorough. I couldn't be more happier with his work. He even did it in the rain. I will definitely be using him for all my pressure washing needs. Thanks, Bill!!
- Shannon L
OUR LATEST PROJECTS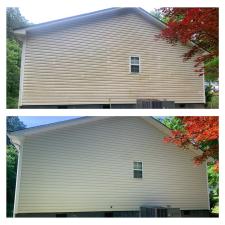 Top Quality House Washing Performed in Mooresville, NC
For this house washing project in Mooresville, NC, the customer called us and asked if we could remove the built-up dirt and algae from his vinyl siding. We gave him a quote to soft wash his entire home and we set a date to complete […]
See This Project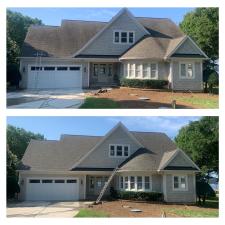 Roof Cleaning Cornelius, NC
For this project, we performed a roof cleaning for our customer in Cornelius, NC. The customer called us wanted to know how to safely get rid of the black streaks on their roof. We explained that our roof cleaning soft wash method is the […]
See This Project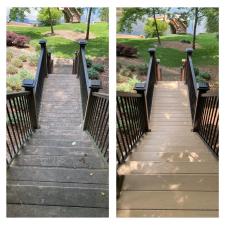 Trex Deck and Paver Cleaning Performed in Mooresville, NC
For this project, the homeowner had lots of mold and organic growth growing on their Trex Deck and paver patio and walkways. The excess organic growth was caused by a very shaded area with lots of trees and very little sun exposure. The homeowner […]
See This Project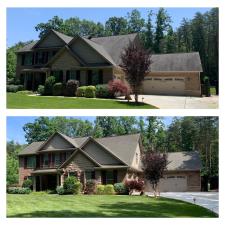 Roof Cleaning in Denver, NC
This great customer called interested in a roof cleaning and had concerns about how her vegetation would be affected during the process and how safe the process was for her roof. We assured her that all plants and vegetation would be safely taken care of […]
See This Project
LATEST NEWS & ARTICLES
The Significance of Prompt and Professional Graffiti Removal

Graffiti can be found in various public spaces, from buildings and fences to sidewalks and bridges. While some graffiti may be considered art, unauthorized and unsightly graffiti can have a negative impact on the appearance and perception of a property and its surrounding community. In this […]

What is the Best Month to Pressure Wash a House?

Pressure washing and soft washing a house is best done after any major seasonal change. There is no "ideal" month to soft wash your house, but there are definitely months that it is recommended! That being said, what is the best month to pressure wash a […]
.
CALL TODAY FOR QUALITY SOFT WASHING & PRESSURE WASHING IN MOORESVILLE AND THE SURROUNDING AREAS!